Weird California - By Joe Parzanese
Addresses
Bakersfield Central Park


Bakersfield, California
Banning House Lodge


1 Banning House Road
Two Harbors, California 90704

El Fandango Restaurant


2734 Calhoun Street
San Diego, California 92110

Flora Sommerton


California Street Between Jones and Powell
San Francisco, California 94104

Golden Gate Park


Stow Lake
San Francisco, California 94118

Lady in Lace


17 Mile Drive
Pebble Beach, California 93953

Lady in White of Sycamore Road


Sycamore Road
Fillmore, California 93015

Pioneer Park


West Foster Road and South Blosser Road
Santa Maria, California 93455

Queen Mary


1126 Queens Highway
Long Beach, California 90802

Santa Barbara Community College


Cliff Drive
Santa Barbara, California 93109

The Lady of Callender Road


Highway 1 and Callender Road
Oceano, California 93420

White Lady of Bridgeport Inn


205 Main Street
Bridgeport, California 93517

White Lady of Elfin Forest


Escondido, California
White Lady of Niles Canyon


Niles Canyon Road
Fremont, California 94536

White Lady of Pamo Valley


Pamo Road
Ramona, California 92065

White Lady of Santa Cruz


Ocean Street Extension and Graham Hill Road Alternately Ocean Street Extension and Quail Crossing
Santa Cruz, California 95060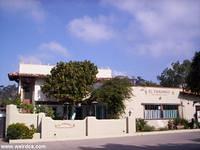 White Lady Ghosts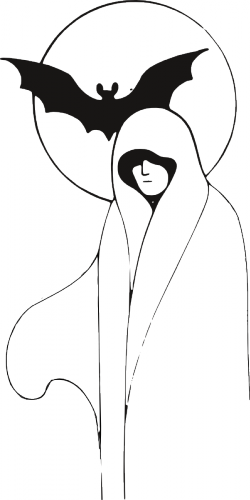 A very common type of ghost is that known as the White Lady. The White Lady is a type of female ghost usually connected to a local legend. The legend usually involves some sort of tragedy, often murder, although occasionally suicide. The ghost is often clad in a flowing white dress and her skin, eyes, and often hair are usually all chalky white. Generally the details of each specific White Lady story or legend are vague and difficult to actually confirm with fact.
Although often there are similarities, especially here in California, to the Mexican legend of La Llorona or the Weeping Woman, the White Lady ghost is not to be confused with the those stories. The La Llorona legend always deals with weeping, water, and the death of children, and although occasionally White Lady ghosts have some of these elements, their tales usually have more in common with the White Lady ghosts of the United Kingdom.
In California, there are several White Lady ghosts.
Bakersfield has a White Lady ghost haunting its Central Park.


Bridgeport contains the Bridgeport Inn, which was used as a resting place while traveling to and from Bodie. It has a White Lady whose fiance was murdered. She hung herself in despair and now haunts the building.


There's a Lady in White haunting a sycamore tree in Fillmore along Highway 126, where Sycamore Road meets the highway. She has appeared floating a few inches off the ground without a face, and has also appeared mostly normal, and quietly accepting rides "home" only to mysteriously vanish.


In Fremont, near Niles Canyon, a White Lady wanders, often having been sighted in the nearby cemetery. She is supposedly named Lowerey and is suppose to be one of the first people killed in an automobile accident in the area.


Aboard the Queen Mary in Long Beach, a Lady in White dances to unheard music in the Queen's Salon. She has also been seen in the lobby of the ship.


Ojai has a ghostly bride, covered in blood, attempting to hitch hike down Creek Road.


Oceano has a White Lady ghost haunting Highway 1, near where her husband and children died in a car crash, dying from drowning in the swampish land in the area.


Pebble Beach, along 17 Mile Drive, the Lady in Lace wanders, often not too far from the Ghost Tree. Some think she is a woman left standing at the altar, while others think she is the ghost of a rich woman who use to own the land.


North of Ramona in San Diego County, there is suppose to be the White Lady of Pamo Valley. The ghost originated when a woman died in a car crash in the area, her car catching on fire from the crash.


San Diego has a White Lady haunting the area around the El Fandango Restaurant.


East of San Diego, a White Lady haunts Vallecito Stage Station. In the 1850s she is said to have fallen ill on her way to live with her fiance. Sadly she died of her illness at the station, and they buried her in her wedding dress which they found in her luggage.


About thirty miles north of San Diego in the area of Harmony Grove is the Elfin Forest. A mysterious White Lady haunts the forest searching for either her two children or her husband and son, depending on which version of the story you hear. Version 1 has her husband and son coming to the San Diego area to shop for land, only to get massacred by Indians. The woman, unwilling to accept the loss of her family comes out to California to find their graves, but while searching, the house she was staying in catches on fires, and she burns inside. Now she still haunts the area looking for her husband and son as the White Lady of Elfin Forest. In Version 2, a young couple with two small children lived in a cabin which doubled as a stage coach stop. Indians again attack. Before she dies, however, the woman hides her two children in the hollow of a tree. Luckily the children were found the next day safe, but their mother didn't live to know this, and thus her specter still searches for them.


In San Francisco at Stow Lake in Golden Gate Park has the very La Llorona like ghost of a woman who lost her baby when she didn't notice her stroller rolling into the lake.


Also in San Francisco, on Nob Hill, Flora Sommerton is a variation on the White Lady legend, as she runs along California Street in her white gown, trying to get away from the man her family was forcing her to marry.


In Sanger, a small town near Fresno, a White Lady in another very La Llorona like story, wanders Snake Road calling for her missing children. She, along with her children, all were in a car crash and drowned in nearby Kings River.


The grassy area closest to the ocean of Santa Barbara Community College is haunted by a lady in white. She often appears about an hour give or take after sunset. She has a white flowy dress and a white shawl. Stories vary with her either often disappearing in a blue misty light or running towards the edge of the bluff and jumping off towards Shoreline Drive. Her origins remain a mystery and the stories have varied from a Native American killed by Spanish soldiers to a woman who died while giving birth and now searches for the comfort of her husband. College students have also described her as a possible suicide running over the grassy area and diving off the bluff.


On Santa Catalina, the Banning House Lodge is haunted by a White Lady. The lodge is also haunted by an old fisherman who gives off smells of tobacco and rotting fish.


Santa Cruz has its infamous White Lady who still haunts the road near what was once her house, her murder coming at the hands of the abusive husband she was trying to leave.


La Llorona, herself, actually lurks around Trabuco Creek and Canyon near San Juan Capistrano down in Orange County. However, an actual White Lady ghost also haunts Los Rios Street. She has black hair and also often has a black dog with her. She was in love with a man, and when he rejected her she poisoned herself on the front porch of her house on Los Rios Street. She supposedly still haunts a pepper tree in front of the Rios Adobe.


On the outskirts of Santa Maria at the corner of Foster and Blosser, a grayish white ghost haunts the roads and park there.


Sonoma, a White Lady roams near a large white cross along Lovall Valley Road. She is suppose to have been a teacher who tried to prevent a massacre of Native Americans, but was slaughtered along with the Native Americans. They refused to bury her in the cemetery, and instead was buried in an unmarked grave, with the white cross later being erected to mark the site.
Comments:
Lorin Morgan-Richards on 2019-03-28 said:

Calico Ghost Town in Yermo should be included in the sightings of a White Lady. I saw her up close and wrote about her in my book 'Welsh in the Old West'.

Angela of Napa, Ca on 2017-08-04 said:

In my north napa home my two young childeren and i sat in our living room both asleep at my sides and there was turmoil happening in the family but I looked up and across the hall I saw a woman in white like Victorian era pass my hallway looked at me and made the hush gesture (finger to lips) and disappeared. Again 3 years later in a hospital crossing a hallway making the same gesture. A friend having a procedure done woke up to find the lady sitting next to here making the same gesture still i get tense thinking about it

Jennifer Roseberry of Martinez, California on 2016-07-05 said:

No comment,as a child my little cousin and I were sitting on the stairs at night time,when I froze, only about eight, I saw Lady glowing all white, running fast, as she looked as if she was running from something,she stepped off the curb a vintage car came from no where and hit her,she diasapeard, I was so scared, I think I told her.I lived on Castro Street.

Garrett Wear of Ramona, Ca on 2015-08-16 said:

ive never seen a white lady figure in Pamo but one night just past the bridge in the dirt i parked my car. Its always creepy here but not intimidating but this one particular night i was sitting in the car for about a minute with 3 other people who can vouch for me on this. i said "wow, out of all the times i come here i really dont feel right about being here" and not more then 5 seconds later we all look to our left for no reason at all but at the same time and out of nowhere appears this bright white ball of light about 40 yards away the size of a beach ball just floating slowly to the left leaving a tail like a shooting star. brighter then anything man made and it did not illuminate the grass below it. I was gone.