Weird California - By Joe Parzanese
Addresses
Adelaida Cemetery


9899 Chimney Rock Rd
Paso Robles, California 93446

Captain Cass's House


222 N Ocean Avenue
Cayucos, California 93430

Coffee Rice House


Between 25th and Elm Off Route 1
Oceano, California 93445

Frog and Peach Pub


728 Higuera Street
San Luis Obispo, California 93401

Hearst Castle


750 Hearst Castle Rd
San Simeon, California 93452

Holiday Inn Express


1800 Monterey Street
San Luis Obispo, California 93401

James Dean Memorial and Jack Ranch Cafe


19215 California 46
Cholame, California 93461

Kaleidoscope Inn


130 East Dana Street
Nipomo, California 93444

Legends


899 Main Street
Morro Bay, California 93442

Lincoln Adelaida School


9001 Chimney Rock Rd
Paso Robles, California 93446

Mission Prep High School


682 Palm Street
San Luis Obispo, California 93401

Mission San Luis Obispo


941 Chorro
San Luis Obispo, California 93401

Mission San Miguel


775 Mission Street
San Miguel, California 93451

Oddfellows Cemetery


2890 S Higuera Street
San Luis Obispo, California 93401

Paso Robles Inn


1103 Spring Street
Paso Robles, California 93447

Piedras Blancas Lighthouse


15950 Cabrillo Highway
San Simeon, California 93452

Pitkin-Conrow House


789 Valley Rd
Arroyo Grande, California 93420

Sunny Acres


Bishop Street
San Luis Obispo, California 93401

The Lady of Black Lake


Black Lake Highway 1
Oceano, California 93420

The Lady of Callender Road


Highway 1 and Callender Road
Oceano, California 93420

This Ole House


740 W Foothill Blvd
San Luis Obispo, California 93405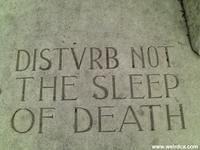 San Luis Obispo County Ghosts
San Luis Obispo County is filled with ghosts and ghouls! From haunted cemeteries to spirit filled restaurants to haunted schools to ghostly cars, the county has it all. Here's a list of 22 different haunts throughout the county.
This Ole House - the ghost of John Vittey who died in a fire in the building still haunts this former restaurant. Other specters also lurk within the walls.



Frog and Peach Pub - the ghost of a murder victim lurks in the basement


Mission Prep High School - a ghost nun closes doors throughout the building.


Dorn Pyramid - Dorn Pyramid is a "knocking grave". On Halloween at midnight, knock 12 times on the door, and you should hear a thirteenth knock from inside the monument


Mission San Luis Obispo - a faceless monk, seen mostly in the gardens on full moon nights, haunts the mission. Additionally disembodied chants in Spanish have been heard inside the church.


Holiday Inn Express - This hotel was formerly called the Cuesta Canyon Lodge. Sadly on August 25th, 1991, twenty year old, Marina Ruggiero, was found murdered, and has haunted the hotel ever since. She was attending a wedding at the Monday Club across the street and had returned to her room to change, where she was assaulted and stabbed multiple times. There are now numerous ghostly incidents ranging from but not limited to, strange noises, strange smells, ghostly eyes, phantom choking, and Marina hiding possessions on people.


Sunny Acres - a former juvenile hall, known for cramming too many children into its dungeon like cells, it was shut down in 1974. Now screams have been heard from inside along with the sounds of children laughing, doors being slammed, footsteps, etc. It is called "Hell's Acres".


Cuesta College's Interact Theater - formerly an old chapel, now the theater is haunted by strange sounds, strange lights, a piano playing on its own and disembodied voices.


Legends at the Circle Inn - this bar in Morro Bay is now haunted by the ghost of old regular who passed away in the bar. When he died he dropped his pint glass; it shattering on the floor. The ghostly sounds of the ghostly pint glass can still be heard by the patrons.


Mission San Miguel - Mission San Miguel is haunted by the ghosts of William Reed and his family who were horribly massacred in the mission.


Adelaida Cemetery - the ghost of Charlotte Sitton, wanders every Friday night from 10pm to midnight. She was the young wife of a minister who committed suicide in 1890 after her children died of diphtheria. She shows up in a long white nightgown and leaves flowers on her children's graves. The cemetery also has a caretaker ghost and a bleeding tree. The ghosts are known to steal car keys.


Lincoln Adelaida School - the teacher's fiance died in the mercury mines, and distraught over his death, she committed suicide hanging herself in the school. Her body wasn't discovered until the children showed up for school that day. Also later a fire killed several of the children. The ghosts of the school also cause engines to stall as frightened teenagers attempt to flee the site in the middle of the night.


Black Lake - The ghost of Agnes appears around midnight and walks across the surface of Black Lake. Agnes has no face, just eerie white light emanating from where her face should be.


Captain Cass's House - the ghost of the good captain still listens to music in the former music room.


Coffee Rice House - this former sanatorium still has the ghosts of its patients lurking within its walls. Oh and horrible blood stains that always return, no matter how hard you clean.


Pitkin Conroe House - the ghost of a nine year old girl still haunts the tower of this mansion.


Kaleidoscope Inn - in Nipomo this Inn has a few ghostly occurrences happening within it ranging from a woman dressed in a robe walking through a closed door before sitting down on the bed. Also beds have been found rumpled with distinct imprints on them and lights have been found still on after they were turned off.


Paso Robles Inn - the ghost of a man who suffered from a heart attack during a fire back in 1940 still calls from one of the hotel's rooms. He has called both the front desk and even 911.


Avila Beach Spirit - the ghost of a boy rumored to be named Mikey wanders around a cave at Pirate's Cove. He appears on full moon nights and it looks as if he can't leave the cave area. He often smiles at people, and then fades away before being able to speak. Legend states that he fell off the cliff.


Hearst Castle - the staff and tour guides refuse to talk about the castle's ghosts and will change the conversation if asked, denying their existence, but sometimes you can get them to spill when they're not at work, specifically how the security dogs have acted over the years to certain areas of the castle.


Piedras Blancas Lighthouse - white translucent figures are rumored to stand near the cliffs next to the lighthouse and gaze out to sea.


James Dean - James Dean's car (sometimes with James Dean himself) has been seen rocketing ghostly down Highway 46


Comments:
A Spooky Fan of Paso Robles, CA on 2023-06-16 said:

The Pine St apartments right by the fairgrounds parking lot were totally haunted! I've yet to find any history on the land, but when I was 9 or so I was trying to fall asleep when I felt like I was being watched. I opened my eyes, expecting to see my mom maybe checking on me. Nope! It was a lady who looked to be in a pioneer style dress looking right at me! Then she straight up vanished!

V of Paso Robles, Ca on 2023-06-14 said:

I don't live there anymore, but when I was a child I swear the apartments by the Paso Robles fairgrounds are haunted! Maybe the fairgrounds themselves. One night, about 10 years ago or so, I was trying to fall asleep and had seen a figure in the doorway of my room that the stairs led up too. The figure was a woman wearing a white dress that had looked to be from the victorian or maybe edwardian era. Years later and I still vividly remember her!

Johnylopes of Bradley, California on 2019-06-09 said:

Heading north on Creston rd about a mile or two after the hwy 41 intersection. Around dead time"03:00 am" a woman in a long dress with 1800's attire walking along side the road when you make a U turn to see if she needs assistance she's suddenly on the other side of the barbed wire fence. Impossible to do so if your wearing a dress passed your ankles .

Rachel of San Diego, California on 2019-03-12 said:

Holiday Inn Express, Santa Barbara: My mother and I stayed in Santa Barbara around 2005 to visit a college in Ojai. Our room was right off the lobby, just a few doors down on the left side (parking lot side) 2 beds in there at the time. After checking in my mom was unpacking her bag, I left to get some ice. When I came back she was outside the door to our room wigged out telling me to hurry up. We go back in and she tells me she was bent down unpacking her stuff into the mirrored closet armour that is right next to the bathroom. She felt something warm by her ear like someone was next to her and heard a very clear "shhh". Said it was very real, and enough to make her run to the door, she said she didn't want to go back in alone.. I brushed it off like..."k, maw." We go out for dinner ect. Fast forward to night time. I can't recall the time, but I fell asleep with the t.v on. I woke up because it felt like someone on the edge of my bed jumped off and ran to the bathroom. The jump was forceful enough to make the bed move from the spring off. Eyes still closed, I got a little annoyed and thought it was my Mom. Not uncommon for her to be up before me or up in the middle of the night to take her meds. I thought she was at the edge of the bed watching tv and got up to use the bathroom..apparently really bad. When I opened my eyes after the quick annoyance I asked if she was okay..I saw the mother was still in her bed asleep..so..I though about it a little more and put together this may be a child ghost?? Earlier in the day unpacking she was bent over in that closet when she heard the "shhh" (child height). The jump down from the bed and the scuttled run toward the bathroom was something a kid would sound like running away. I needed my sleep for the drive back the next day, and didn't want to entertain the thought anymore. So I just covered my head with the sheet and went back down. We asked the front desk if they knew anything about the room at check out. Or if guests had made any comments about their stay. Curious more than anything, not insinuating we wanted to place a formal complaint.The lady didnt let up on any knowledge, but could tell she knew something from her change in body language and how her tone changed. Really wish I could remember the room number. I saw a comment about room 202 being haunted by a woman. But again, we were on the first floor. Interested to know if anyone else who stayed here have anything similar happen??

brian wick of san luis obispo, Ca on 2019-02-05 said:

The most haunted place ive ever been here on the central coast in the basement at the sycamore hot springs.You will feel a uncomfortable presents tell you that you are not welcome in there,it nfelt like an invisible man behind me

Adtiana of Fresno, California on 2017-08-27 said:

7 of us headed to pismo beach at midnight in two different cars and all 7 of us seen a man and a child walking in the night down highway 41 disapearing in the night, no houses or cars around the area to think maybe he needed help bcyz his car broke down we pulled over and asked if he needed help but he just keeps walking with no response, several years later my brother takes a trip to Pismo Beach and sees the same man & child walking down the highway THAT'S EEEERIE!!

Casimir of Cayucos , California on 2015-10-24 said:

The big story I remember that every body was talking about was the White lady of the Nipoma Mesa she walked as she was floating 3 feet off the ground.

Cathleen Castaneda of Paso Robles, CA on 2015-10-22 said:

I saw a ghost at the Templeton cemetery once. I was doing ground maintenance there and I looked up to see a young boy dressed in Victorian clothes. I gasped as I was startled, and he disappeared, poof! Behind where I saw this boy was a headstone of an eight year old boy!

Yence of Paso Robles, Ca on 2015-10-21 said:

Also the Pine Street Saloon in Paso has ghosts.

Kat wright of san miguel, ca on 2015-10-20 said:

i have seen ghosts! At both Adilaide cemetery, in day light( my grown son Danny also saw this) and at the Elkhorn Bar in San Miguel. Built in 1853 the bar has had more than one occuranance of this activity!
Outside References: