Weird California - By Joe Parzanese
The Billiwhack Monster

2275 Aliso Canyon Road, Santa Paula, California 93060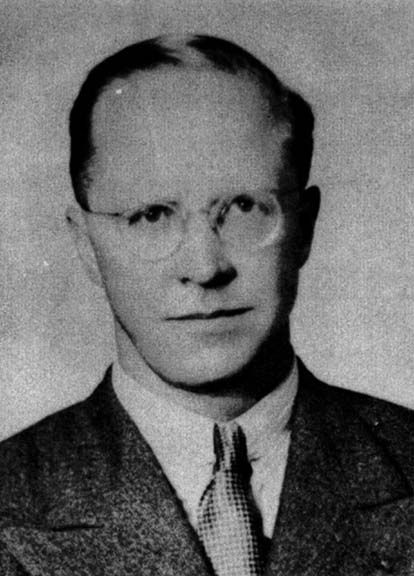 This is one of those stories that so far I can only attribute to local urban legend dating back from World War II. As the story goes a tall muscular apelike humanoid with long claws, gray hair, and ram-like horns on the top of its head lurks around the area of Santa Paula in Ventura County. This ram headed monster calls the area known as the Camulos Ranch its home. Specifically it has been encountered on Aliso Canyon Road and occasionally the Wheeler Canyon Road near what once was the Billiwhack Dairy and Ranch. Some stories attribute the location of its nest as being closer to Wheeler Canyon Road, although most state that it lives in the dairy and ranch specifically.
Referred to as the Billiwhack Monster, the creature has tormented mostly high school students from the Santa Paula High School. These teenagers are the primary people who have encountered the half goat / half man humanoid creature. It has thrown large fifty pound rocks at their cars and even pounded on the hoods of their automobiles leaving dents. It has also been reported to carry around a large club. In the fifties, a nine year old boy reported being attacked and clawed by a weird animal near the Billiwhack Dairy. He had scratches across his arms and back. Another reference to the creature was in 1964 when it terrorized several hikers for several hours and thus made headlines in a local newspaper. Which newspaper I'm unsure of. Also in 1964, a Los Angeles Times article reported that deputies found a young boy carrying a sword off to slay the beast. The same article reports that a woman who leased the land once had to hold off 43 monster seeking children with a shotgun until authorities arrived.
The Billiwhack Dairy according to the legend is a decrepit ruin of what once was a state of the art, very advanced and modern dairy farm. It apparently contains underground rooms and tunnels, but is also rumored to be missing walls, etc, which could be attributed to the many decades of disuse.
The dairy was started up and run by an August Rubel who moved to Ventura County in 1922 and established the dairy in 1924. Rubel was once a native of Zurich, Switzerland. He served in the American Field Service in France from 1917 to 1919. The urban legend connects him to the Office of Strategic Services or the OSS. The OSS was the precursor to the Central Intelligence Agency. If the legend is true, the OSS had Ruben performing experiments beneath the dairy, including trying to make a super soldier. The Billiwhack Monster is apparently a product of this research and experimentation that escaped to haunt the local area.
Much like other secret organizations, the OSS is attached to all sorts of illegal and amoral experiments ranging from brainwashing techniques, use of various drugs on unsuspecting victims, studies of diseases for use in warfare, and other inhumane practices.
The OSS was started by William "Wild Bill" (some state his nickname as "Mad Dog") Donovan who was made the Coordinator of Information or COI in 1941. This office eventually became the OSS. The OSS was responsible for much of the espionage and sabotage in Europe and Asia. The OSS was disbanded after World War II, but a proposal by Donovan eventually led to the formation of the present day CIA.
As the urban legend goes, Rubel, after performing experiments in Ventura County, was eventually sent over seas and died mysteriously doing secret work for the OSS in 1943. According to a historical account, August Rubel actually died in Tunisia, when he returned to service and the ambulance he was driving hit a German land mine.
Although most accounts of the urban legend state that the dairy and ranch were abandoned leaving the monster to its own devices, other accounts state that Rubel's wife, Mary Colgate McIsaac remarried in 1946 to an Edwin Burger. Mary died in 1968 and Burger continued managing and living on the ranch that August Rubel helped build and manage.
Most recently, on May 5th, 2001, Rancho Camulos was awarded a National Historic Landmark. The plaque for the landmark states:
Ygnacio del Valle established Rancho Camulos in 1853, on part of a Mexican land grant of former mission lands. Rancho Camulos was the setting for "Ramona," an 1884 novel that generated national interest in the history of Hispanic settlement in California. August Rubel purchased the property in 1924 and preserved the significant historic features of the site.
Shirley Rubel Lorenz, daughter of August Rubel and President of Rancho Camulos Museum Board of Directors was present to accept the plaque. She had been born and raised at Rancho Camulos and stated that her father, August Rubel, had "instilled in her a sense of trust and stewardship over Rancho Camulos".
The site, in addition to the secret underground level, supposedly has or had orange trees, multiple buildings, and an aviary that was built originally to house Mrs. Rubels tropical birds.
So if there is really a half goat / half man monster lurking in the depths of Santa Paula, there's a lot of questions regarding what it's doing there and how it got there. Although there's little to no evidence of its existence, some cryptozoologists believe it might be related to or actually a Bigfoot, granted a deformed or disfigured Bigfoot.
But the site is filled with weirdness, most probably originating from wild stories told by the local teenagers. Snipers are said to hide up the mountain, shooting salt pellets at trespassers. The walls and floors of the abandoned dairy are said to be stuffed with millions of dollars worth of uncashed checks made out to August Rubel. And of course there's much debate on how to actually get to the dairy, and terrifying tales of teenagers visiting it in the middle of the night.
Ironically, the Billiwhack Monster is not the only creature sighted in the area. In 1939, several people reported seeing a strange half monkey, half man in Ojai, a small town about fifteen miles west of the Billiwhack Dairy. Reports described the creature as the size of a twelve year old boy with gangly long arms and black fur. Mrs. Catherine Loughboro complained that the monkey creature stole two of her chickens from her henhouse and a few weeks later, Mrs. Tom Richards saw the creature eating her corn. Could this be an earlier experiment of Rubel?
Sadly, the urban legend detailing Rubel's involvement with the OSS remains very suspect and one also has to be skeptical about the creature when combined with the fact that much of Rubel's family remained on the land after he died during World War II. Wouldn't members of his family have reported the rampaging monster by now? Was August Rubel really a mad scientist who worked for the OSS creating super soldiers? Was he really involved in espionage over in Africa when he disappeared mysteriously during World War II? Is there really a half goat / half man monster lurking in the dark depths of Ventura County? Regardless, it's probably best just to be on the safe side to be careful when driving down Aliso Canyon Road and watch out for goat headed monsters.
Closest Weird
Comments:
Ty Yanez of Ukiah, California on 2023-01-12 said:

My dad's family ran the Smith-Hobson Ranch at the end of Aliso Canyon Rd. from the early 1900's for approximately 80 - 90 years. Growing up in Ventura County (Oxnard, Thousand Oaks and ultimately Santa Paula), I spent countless days on the 5,000 +/- acre cattle ranch, hiking, exploring, hunting, riding my dirt bike etc. As a young boy I heard the legend of the Billiwhack half man-half goat from my dad, or one of my 4 uncles, who were all born and raised on "The Ranch". As a Boy Scout, I took great pleasure (along with much creative liberty and embellishment) in telling the story of the half man-half goat who would stalk, kill, wrap the body in goat skin, and leave by the side of Aliso Canyon Rd. any who dared set foot on the abandoned dairy at night. This scared the heck out of the young scouts, especially when we did training hikes on "The Ranch" or anywhere in the Santa Paula, Ojai, or Ventura area. My dad and I visited the abandoned dairy at least twice in the 70's (not at night!!) and it was an interesting set of buildings/rooms, but we found no signs of any monster. It's a fun story to tell/hear however, similar to Big Foot, Chupacabras, Yeti etc. there is zero truth to the existence of this monster. Now, as darkness falls on our home in the hills of Northern California, I must lock the doors, load my .30-30 rifle, turn on the outdoor game-cameras, and try my best to remember.. "There is nothing out there at night that isn't seen during the day"!

Ron Leming of Amarillo, Tx on 2016-06-26 said:

Hey Richard. Long time no talk. I went to the haunted dairy. In 1969. I was rather flabbergasted by two things, third story rooms with walls but no floors, above a swimming pool, and uncashed checks lying in the dirt for huge amounts of money. I can't say I saw anything, but it was creepy as hell, and I refused to go into the underground areas. Just had a bad feeling. I think the genetic experiments were performed of bigfeet in the attempt to create the ultimate soldier. There's something there, dunno what, but definitely something. I'm homesick as all get out to return to Ventura.

Clair of Vicksburg, Michigan on 2016-05-07 said:

I lived in Ventura for ten years, just moved away last summer. My best friend lives in Ojai and even before she moved there had gone with her family to investigate some people call the "Scary Dairy." They saw some crazy stuff, UFO-like lights in the sky, orbs, other phantom lights. They got some EVPs and her brother even found a torn-out bible page describing the Apocalypse. She said the whole place just gave off a very negative feeling. Their fully-charged cameras drained of battery except one, they were touched by unseen hands. My friend's mom didn't let her go on investigations anymore after that.

Billy Davidland of Santa Paula, California on 2013-10-06 said:

My friends and I decided to investigate the tail of the billiwhack monster. we drove to the entrance of the farm and started to hike up a paved road that leads to the abandoned buildings. probably half way up the road the six of us all heard a loud growl. we continued up the path and reached the buildings. we were probably 300Ft from the building when we heard a second growl that closer than the first. we all froze and stared at the building. a few seconds later a light above a staircase turned on and we all booked it back to the car and drove off. one of my friends said he saw a upright figure on the staircase, I personally cannot confirm that since I didn't see it for myself. scary stuff.

Kym of Fillmore, CA on 2013-08-06 said:

trying to piece this story together, because Aliso Cyn in Santa Paula, where the dairy is located, is not even remotely close to Rancho Camulos. Aliso is about as far west as Santa Paula can go and Camulos is about as far east as Piru can go... with Fillmore in between...

David Fruhling of Gold Hill, Oregon on 2013-04-01 said:

In November of 2012 I was there to buy 2 motorcycles from an old friend of 45 years. While he and I were removing the bikes from one of the many converted milking barns (storage) his wife told my wife the Billiwack Monster story. "Urban legend"? Rumors are usually based on some sort of facts. If the atomic bombs were not to be dropped on Japan, the Allies risked hundreds of thousands of lives in invading and attacking the Japanese mainland. With the help of hulking monsters, maybe it could have been done w/less loss of human lives. Anything is possible. One of the bikes I bought is this "monster" of a 1979 Yamaha SR500 single cylinder four stroke. The engine has been highly modified to 650cc's. It's a bear to start and runs like a scalded ape so in honor of the monster and it's legend, I have named this huge hulking motorcycle "The Billiwack Monster". I am to have a license plate frame made to read so.

anon of pasadena, ca on 2013-02-05 said:
John Hodges of Oak harbor, Wa on 2013-01-14 said:

The first time I went to the ranch was in 1976 I went to school with the kids that owned it and still do we would go hunt doves every year and go to bbq's and other fun things I have hiked around the property extensively and searched the old dairy at all hours true it is scary haunted possibly for those that wish to believe it is, strange sounds; you bet. Zombies never saw one a couple of us even spent the night in the basement on a dare. But it was a great place to take your date if you wanted to have a little fun. I was by there last year and I must say the place looks better than ever the boys have done a lot of work on the orchards but the dairy remains the same spookie place it was when I was a kid.

Chris Marin of Port Orchard, Washington on 2012-12-18 said:

I read some of the many Billiwhack on-line stories. Strange stuff alright. Never heard of it while I was growing up in Thousand Oaks. I do remember that "Bob Brumm" 40-50 years old at the time, that had lived across the street from my dads house, told a story about hiking around the Santa Paula area (early 1960s) and hearing automatic weapon fire. He snuck in for a closer look and saw 4 or 5 dudes in nazi attire with machine guns. (MAYBE they were hunting BilliWhacks!), anyway he hauled butt out of there and reported it to the local police, who supposedly arrested the nazis (no automatics allowed).

Isaiah of santa paula, california on 2012-06-27 said:

I live in santa paula and at the top wheeler can its restricted I dont now whats up there but I saw 5 black suv in a row go in there maybe he is up there i dont know

Wayne Allee of Santa Paula, Calif. on 2012-03-30 said:

I was born in Piru, moved when I was 5 years old to Santa Paula and I'm still living in S.P. Mr. Rubel built the dairy prior to WWII. He invested a large amount of money in a bull that he bought to service the cows he had for the dairy.The bull was a lot of money (over $100,000) I'm not sure of the exact amount, but the bull got sick and died shortly after he arrived at the dairy, and that caused Mr. Rubel to go bankrupt. The dairy closed and was never opened again, as a dairy. I can remember as a kid when we lived in S.P. we had Billywhack milk delivered to our house. When I was in High School, it was the thing to do, to drive up Aliso Canyon, park along side of the road and walk up to the old buildings, hoping to see or hear the beast. There would be any where from 4 and up to 12 or 15 of us kids that would do this. Of course we would always take some girls with us, so they could be holding and hugging us big brave guys, who were just as scared as they were.
I've lived and worked all over the County including the mountains on both sides of the valley, and I've never heard rumors of any kind of weird animals around Piru or the Camulas Ranch.

Wayne Allee of Santa Paula, Calif on 2012-03-30 said:

John Dickenson and I were classmates and John said there was no connection between Camulas and the Billywhack and he's right to a point, but Rubel owned both of them. As far as the monster is concerned, it was only connected with the Billywhack.As I said in my other comment, I have never heard of a monster in the Piru area. There is a true story of a young girl that fell and was killed while trying to climb the hill where the cross is. This was, to the best of my knowledge, in the early 1920s. I later met the mother of the girl when we lived in Santa Paula

John Liebermann of Colorado Springs, CO on 2010-12-22 said:

Until I was 8 years old i lived on the Dupree ranch just above the Billiwack. My uncle worked for Billiwack while it was in operation. The grounds were beautiful.

I found this site because I wanted to find out when Billiwack shut down.

The monster story especially poignant because my mom scared me to death to be around there after the dairy closed. She said there was a monster named "Jack Robinson" that would get me.

Perry Dupree purchased the flat below the buildings sometime in the early 40's and my father cleared the lagoons and prepared the land for orange trees.

The first year the land was prepared for agriculture they had Lima Beans planted.

I loved Aliso Canyon and my life there. I remember my mother crying when we left for WA where my parents owned land.

John M. Dickenson of Ventura, CA on 2010-10-12 said:

I was raised in Santa Paula and lived for a year at the Limoneira Ranch adjacent to the Haunted Dairy (Billiwack). I've been to the dairy many times. The old grain silos whistle in the wind and house dove colonies. The sounds are very spooky. The dairy buildings include elaborate basements and tunnels, mostly tiled in art-deco splendor. Very creepy even in daylight. I never saw any monsters, goat-man or otherwise.

John M. Dickenson of Ventura, CA on 2010-10-12 said:

I forgot to add that Camulos Rancho is an old Mexican land grant 30 miles to the east and has nothing to do with billiwack. maybe someone got their stories crossed?

Brian Davis of Ventura, Calif on 2010-07-09 said:

In the 60's and 70's my father rented part of the largest building at the dairy. My father was a beekeeper and we used the building for extracting and storage. I would often work by myself late into the night, sometimes until one ot two in the morning. The building we rented was two stories and also had a large basement. It was kind of spooky because if anything did sneak up on you you wouldn't hear it because the equipment was very loud. Well this one night it was about one in the morning and I was scraping wax of the tile floor of the honey house with a putty knife. I was down on my hands and knees with my back to the door. A voice from behind me said "Excuseme". I turned around to see a man in a black cape and hood. I did a flip in midair. I think I scared him more than he scared me. Anyway he said "sorry I didn't mean to scare you but I'm from UCLA and we're making a film in the basement, can I borrow a extention cord by chance?" And in the many many nights I spent at the dairy I never saw anything else strange.

gene dunn of ventura, ca on 2010-02-15 said:

As a life long resident of Ventura county and as a typical teenager...I had the chance to explore that old dairy on a couple of different days. We explored the grounds..the building...the surrounding area and never SAW anything...However and I think this is a big however...I did HEAR something. It was NOT the sounds of a half man half goat though...but rather a piano playing...to be more percise it sounded more like a harpsichord. I could not find a source even though I gathered all my friends and we looked. I am not the only one to hear it

Linda Viramontes of Kingsburg, CA on 2009-12-25 said:

I lived in Santa Paula for 30 yrs. and one night returning from L.A., my husband and I saw a creature which looked half man and half goat crossing highway 126 near the Piru area. It stopped in the middle of the highway about 150 ft ahead of us and looked straight at us and crossed. I couldn't believe what I saw until my husband confirmed what he had seen. We didn't share this with anyone until I recently saw a book about Ghost of Ventura County. This incident happened in the 70's and is still as vivid as the night we saw it.

Richard Senate of Oak View, CA on 2008-05-27 said:

The story states that the monster was made with Nazi Genetic science and scientists captured and forced to duplicate Experiments made in Bavaria. The goal was to make a super soldier. They did but they couldn't control the creatures so they were killed--all but one who escaped.
Outside References:
First Created: 2007-02-14
Last Edited: 2007-02-14